Lawrie's 2006 Annual Letter
Hi, I hope this year has treated you well, and that you've been having fun! For me its been much the usual, work keeping pretty busy, and a fair bit of dancing. On the work front, my big news was an invitation by well-known Compuer Science textbook author William Stallings to co-author a new text on Computer Security. Although this meant a pretty stressful last six months as I wrote 5 chapters (over 180 pages) on top of my normal teaching load, it was an offer way too good to refuse. There's still quite a bit of editing and polishing to do, but the book should be out mid-2007. Moving to my social activities, a highlight was the Monaro Colonial Dancers (MCD) trip to Tasmania in January. With the support of artACT, we performed at both the Cygnet (photo L) and Tamar Folk Festivals. Around these we enjoyed exploring some of the fantastic Tasmanian landscape. I really enjoyed walking around Wine-Glass Bay (M) and Cradle Mountain (R). I also participated in MCD displays at the Cobargo (Feb), Young (Apr), Gundagai (Sep), and Majors Creek (Nov) festivals.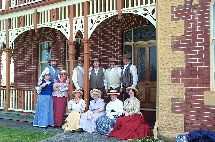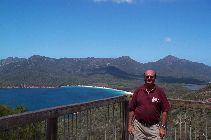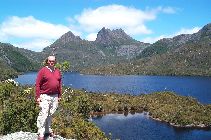 For the first time in many years though, I didn't perform at the National Folk Festival, but rather enjoyed being a spectator at various performances. These included the Bordonian Heritage Dancers display (L), and a number of Fellowship of the Strings concerts (M). I enjoyed a number of concerts at festivals, and pretty regularly atthe Merry Muse Folk club, including seeing Rebecca Wright jamming with Jigzag (R).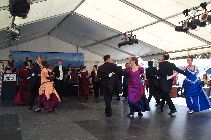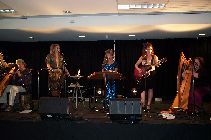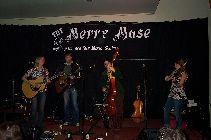 I had fun at a number of the Earthly Delights Balls, including the Phantom Ball in June (L). This photo was published in the Canberra Times! In July I danced in 8 categories at the GDS competition and ball (M). Then in Nov I had a dance party for my 45th birthday, with guests and cake shown (R).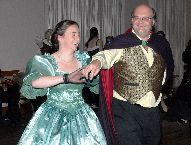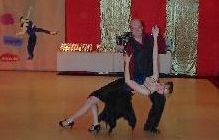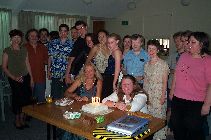 I visited the Gold Coast in May and caught up with Warren & Lynne, including a visit to the lovely Cabarita Beach (L). During the Science Festival I toured the Tidbinbilla Tracking Station on its Open Day (M). In Oct I was in Melbourne for the AUUG conference, and enjoyed exploring the wonderful new Australian Gardens at the Royal Botanic Gardens in Cranbourne (R).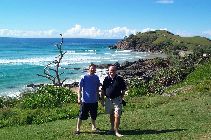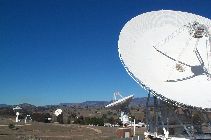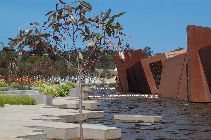 I hads lots of fun at the Conflux 3 Science Fiction Festival in Canberra in June, and caught up with a number of friends (L). Had a look over Floriade in Sept, and enjoyed the Irises in my courtyard garden (M). And whilst at the Majors Creek festival Trish and I walked in to the falls and swimming hole (R).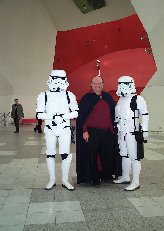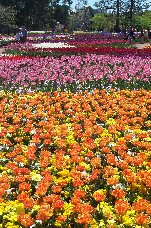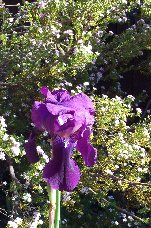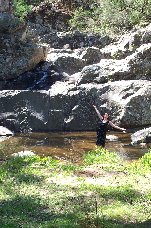 I enjoyed getting out in the bush and admiring the view on walks as always. These included several walks with the Family Bushwalkers, including up Mt Rob Roy south of Canberra in Apr (L), admiring White Rock Gorge on the Queanbeyan river in Jul (M), and enjoying lunch by a convict survey marker on the ridge above Lake George, also in Jul (R).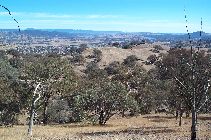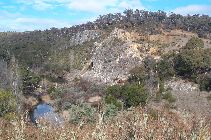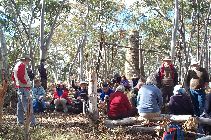 Thats about it for now. Wishing peace and joy this Christmas and New Year Lawrie - 12 Dec 06.
---
The latest copy of this letter is at: http://lpb.canb.auug.org.au/diary/xmas06.html
on my web site: http://lpb.canb.auug.org.au/; or send email: Lawrie.Brown@canb.auug.org.au
---
And a few more photos that I didn't get room to squeeze into the printed letter. Whilst on the Gold Coast we had the conference dinner at Movie World, enjoyed a number of the rides, including "Superman Escape", and the Matrix Live display (L). Another photo from Conflux3 (M) shows me admiring the artshow. And a lovely shot of Melbourne from Southbank showing the new Yarra footbridge.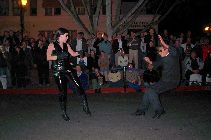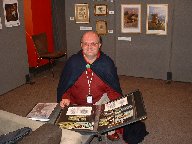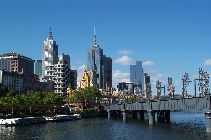 Back to dancing, and first the MCD display at Cygnet (L). Then a photo of some of the ladies gorgeous ballgowns at the Earthly Delights Baroque Ball (with Gen channelling the alien monster to boot :-) (M). And from my birthday dance party, some of the group enjoying the "circle waltz".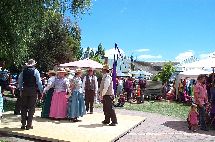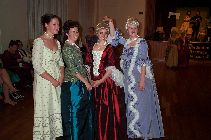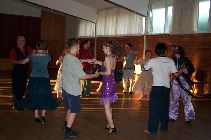 From last Dec is a photo of Trish and I at the Earthly Delights Christmas Carol Ball (L). Then Ally in a lift at the Ceroc dance party in Aug (M). Lastly two more photos from my birthday dance showing me posing with Ingrid and Diala (R).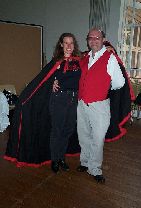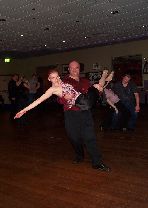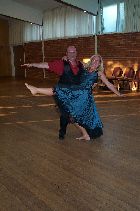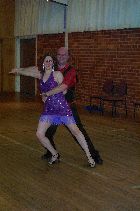 I hope you've enjoyed this selection of photos of my activities.
Cheers
Lawrie

---